DRINK COFFEE. DO GOOD.
Compass Coffee is committed to the Middlebury neighborhood in Akron, Ohio. We see business as an avenue for justice in an under-resourced area of our city. Profits from our locally made pastries and coffees from roasters all over the country allow us to invest in housing, economic development, and place-making with our neighbors in Middlebury.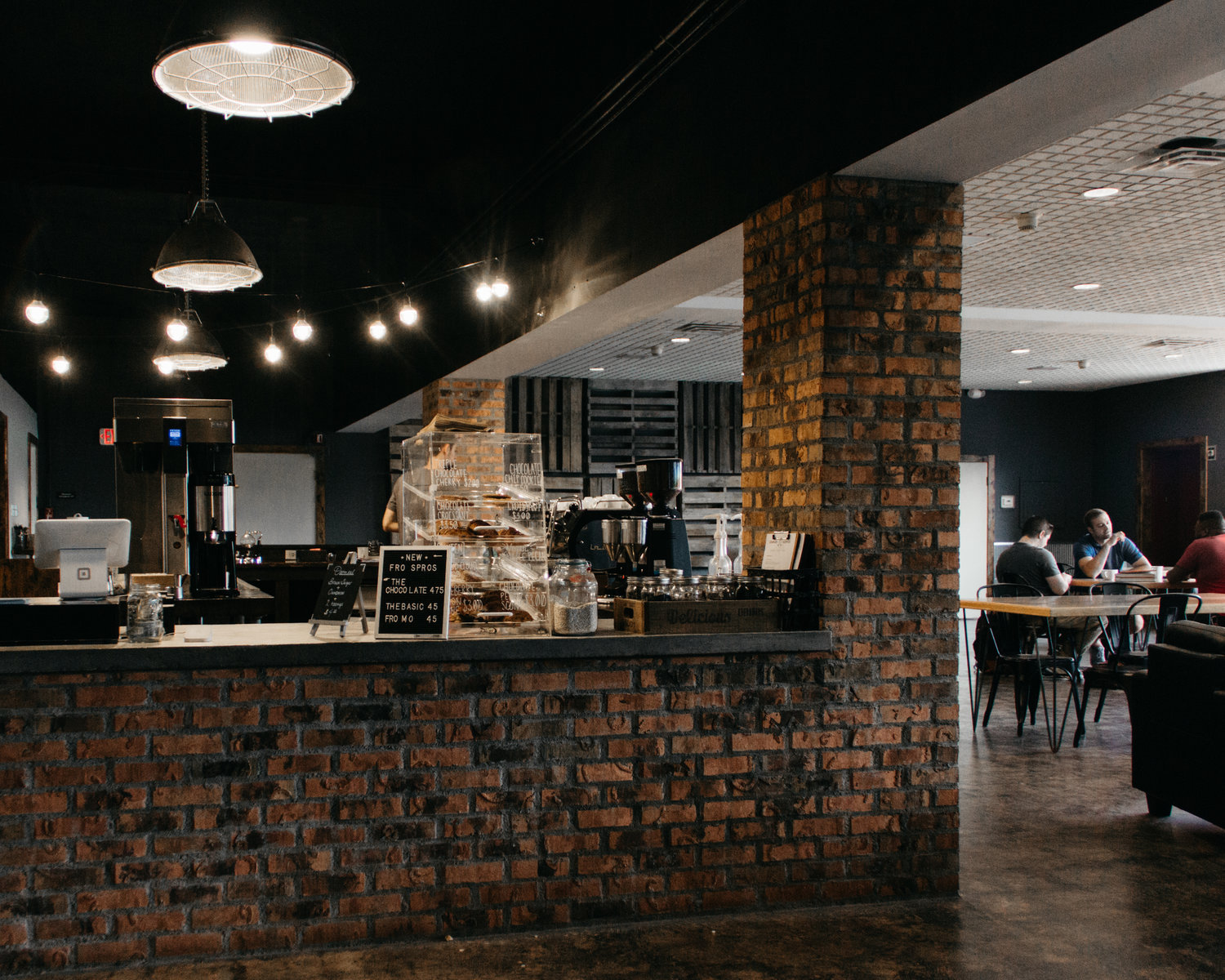 Drink Coffee. Do Good.
Redistribution
As part of The Well Community Development Corporation, Compass Coffee seeks to invest resources back into the community of Middlebury. Every time you purchase a cup of coffee from Compass you are investing in the housing market in Middlebury. Every dollar of profit from our shop will go toward creating home ownership in the Middlebury neighborhood.
The Well CDC
As a place based community development corporation we care deeply about our place, Middlebury. Middlebury is the neighborhood just east of route 8 and north of I-76 on the east side of Akron. As an organization we fight for a thriving community with flourishing individuals, learn more about The Well CDC CLICK HERE.
A Gathering Place
At Compass, we see coffee as a relational connector, and want our place to a true "well" in the Middlebury community. Compass Coffee is a place where no matter who you are, where you're from, the money you make or don't make, the color of your skin, the roof over your head or not over your head, you can come, stay, and connect.

OUR COFFEE
Compass Coffee functions as a multi-roaster. We get our beans from somewhere new every 3-6 months. This gives our customers an opportunity to experience some of the best coffee beans from around the United States, and  the world. We're proud to be working with the best roasters in the country to bring great coffee, right here to Akron, OH. Drink Coffee, Do Good.
Coffee
Little Wolf  Coffee Roasters, Ipswich, Mass
Jesus Costanza, Guatamala, Washed
Deeper Roots Coffee
Cincinnati, OH
Colombia, La Palma, Washed, Slow Fermentation
Water Processed Decaf Colombia
Tala Coffee Roasters
Libertyville, IL
Amoret Espresso Blend, Washed
Blend of Guatemalan, Colombian, and Ethiopian Beans
Ceremony Coffee Roasters, Baltimore, MD
2017 Fall Blend, Washed
Blend of Ethiopia Gora Kone and Nicaragua El Cipres
Zips 4 Haiti
Akron Coffee Roasters, Akron, OH

Haitian Blue Mountain, Washed
Loose Leaf Tea
Allegheny Coffee & Tea Exchange,
Pittsburgh, Pennsylvania
Chai
Earl Grey with Lavender
English Breakfast
Green Tea Garden
Summer Fruit and Flower
Jasmine Rose
Harvest Tea
By the Jaron M. Legrair Studio
Amka - Awaken the Voice
Tulia - Restore the Voice
Pastries & Extras
Brimfield Bread Oven
Brimfield, OH
Chocolate Croissants
Croissants
Chocolate Chip Cookies
Triple Chocolate Cherry Cookies
Chocolate Chip Spelt Cookies
Gluten-free Almond Cloud Cookies
Vegan Maple Pecan Cookies
Pumpkin Chocolate Chip Scones
Blueberry Lemon Scones
Davidovich Bakery
New York, NY
Bagels:
Plain, Everything, Blueberry, Cinnamon Raisin
Build Your Own Breakfast Sandwich
Visit shop for current offerings
Location
647 E. Market Street
Akron, OH 44304
Parking behind the building
Hours of Operation
Monday: 6am-8pm
Tuesday: 6am-10pm
Wednesday: 6am-8pm
Thursday: 6am-8pm
Friday: 6am-10pm
Saturday: 8am-8pm
Sunday: 7am-10am
Copyright 2017 - Compass Coffee